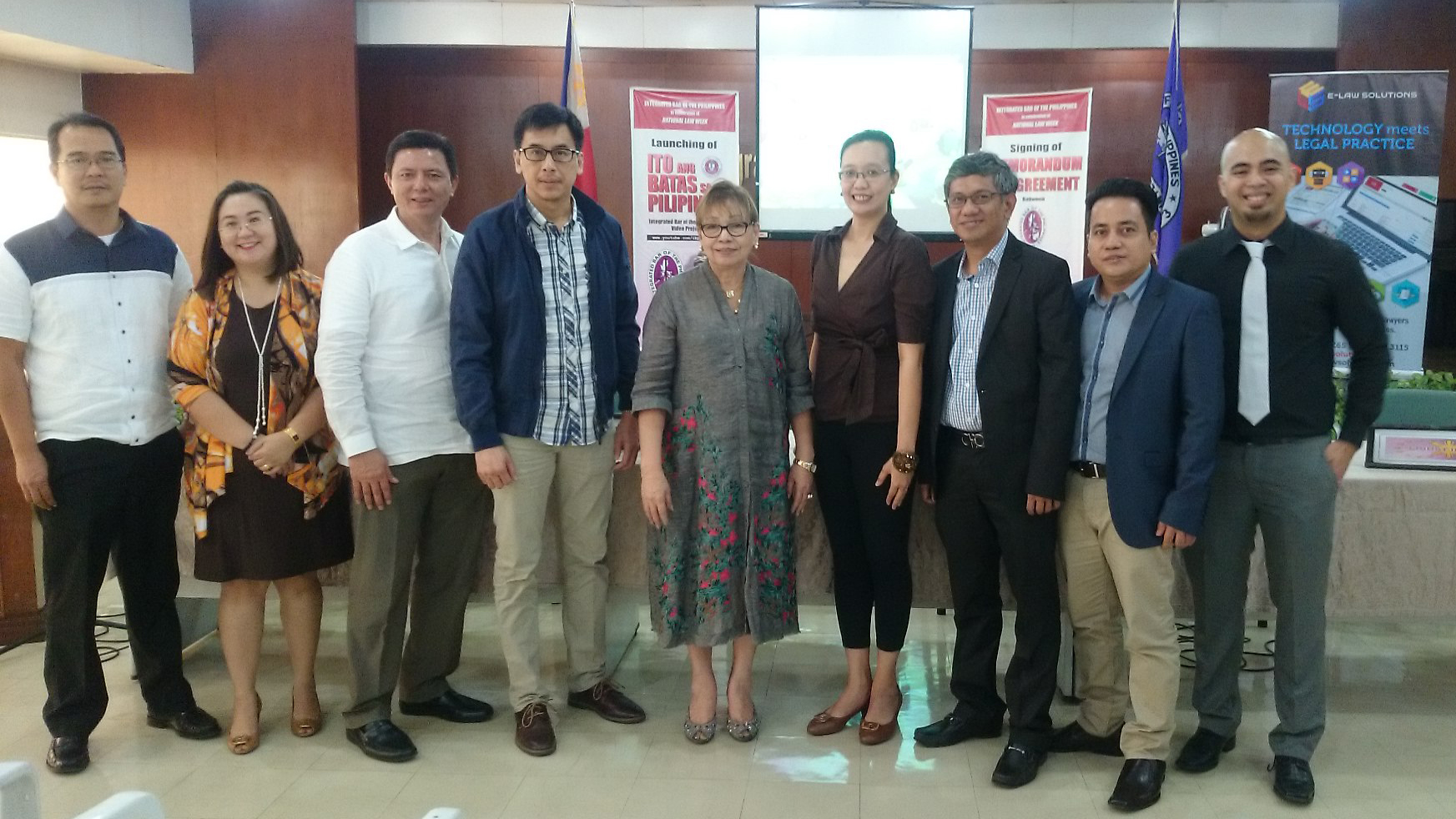 It's one giant step for e-Law Solutions. On September 26, 2016, it signed a Memorandum of Agreement with the Integrated Bar of the Philippines to provide their legal aids with access to ELSA.  IBP was represented by National President, Atty. Rosario T. Setias-Reyes and Atty. Jonas Florentino Cabochan, National Director, National Center for Legal Aid.  E-Law Solutions was represented by President, Atty. Marlon Valderama and Ms. Joni Jocson, VP for Marketing.  The MOA signing coincided with the launching/uploading of "Clerical Error Video ITO ANG BATAS SA PILIPINAS IBP Video Project in partnership with EP-JUST II and MOA signing with PUP College of Law.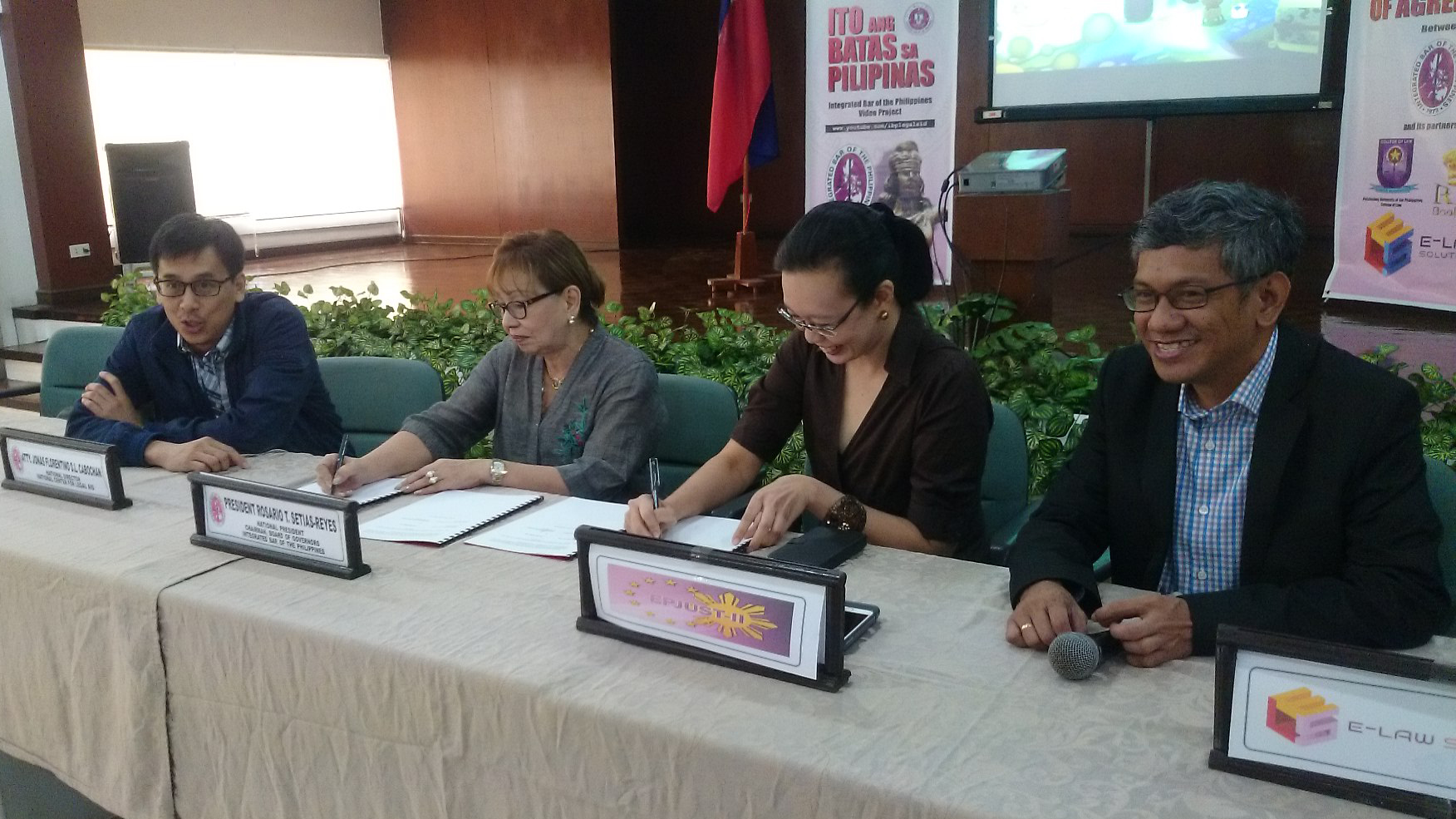 The Integrated Bar of the Philippines (IBP) is the official organization of all Philippine lawyers whose names appear in the Roll of Attorneys of the Supreme Court.  The IBP started October 5, 1970.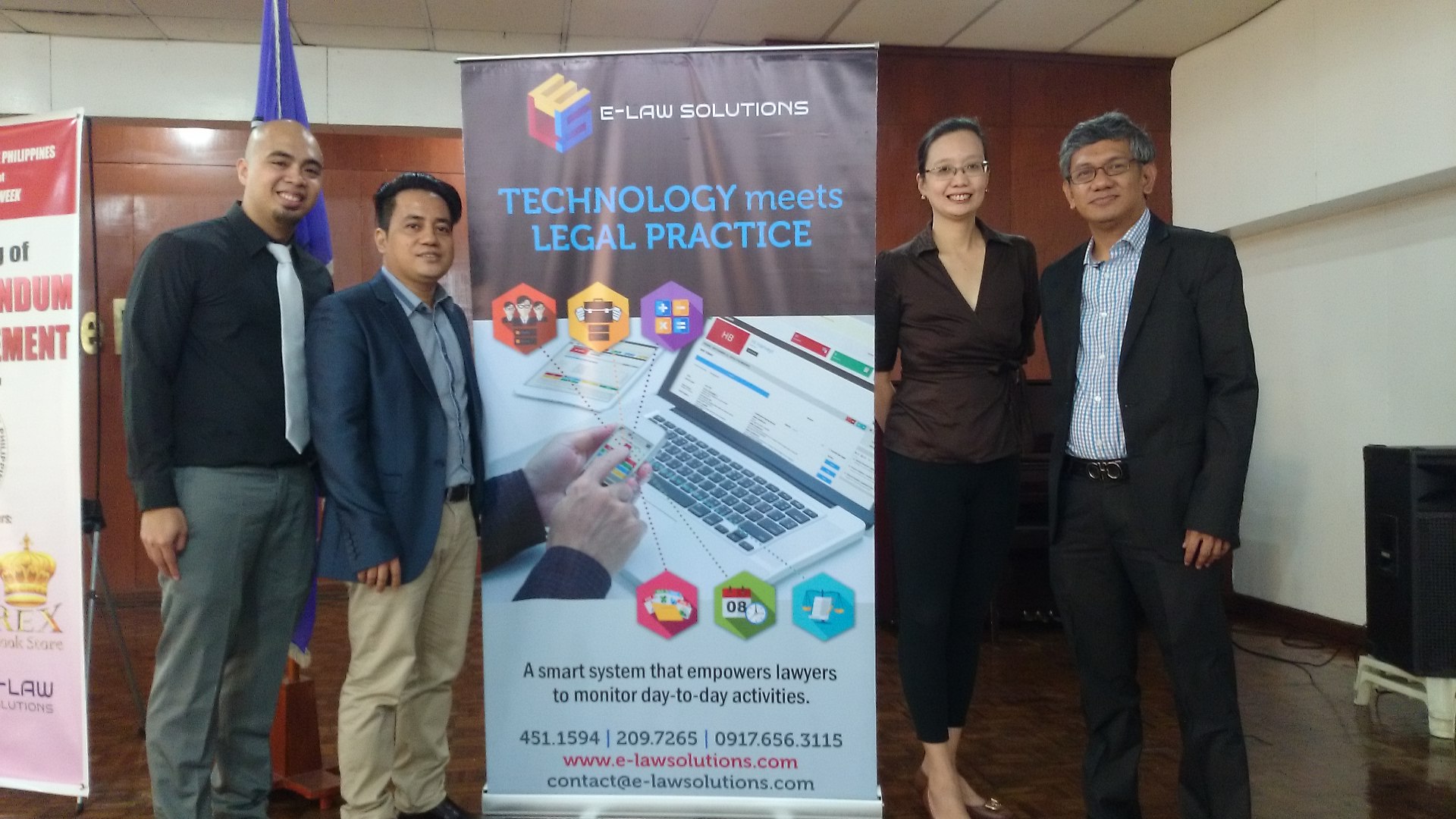 E-Law Solutions, on the other hand, is a new player in the legal-technology world and is a smart system that empowers lawyers to monitor day-to-day activities.  It is e-Law Solutions Application's (ELSA) thrust that the IBP Legal Aids would use this application to better monitor the people swarming their office on a daily basis and the status of the cases and special projects that their Legal Aids handle.